ACCTING has mapped inspiring bottom-up initiatives stemming from groups of people, communities, and organisations in topics related to the project's eight research lines. Taking place in 34 different countries, the mapped initiatives aim to inspire by showing positive involvement of society, and more specifically vulnerable groups, in response to climate change.
The initiatives collected with the help of our network of 37 national researchers will be completed as the project unfolds and serve to inform our call for pilot projects and the co-creation of recommendations for policymakers.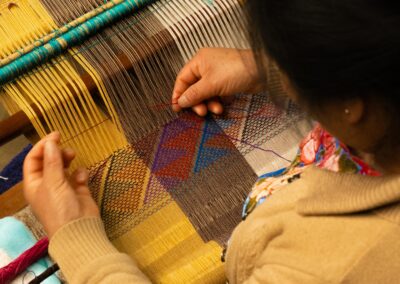 ATIX Mulher (Brazil) is the female branch of the Indigenous ... Read More
Keep up to date with the latest project news, developments, and results.