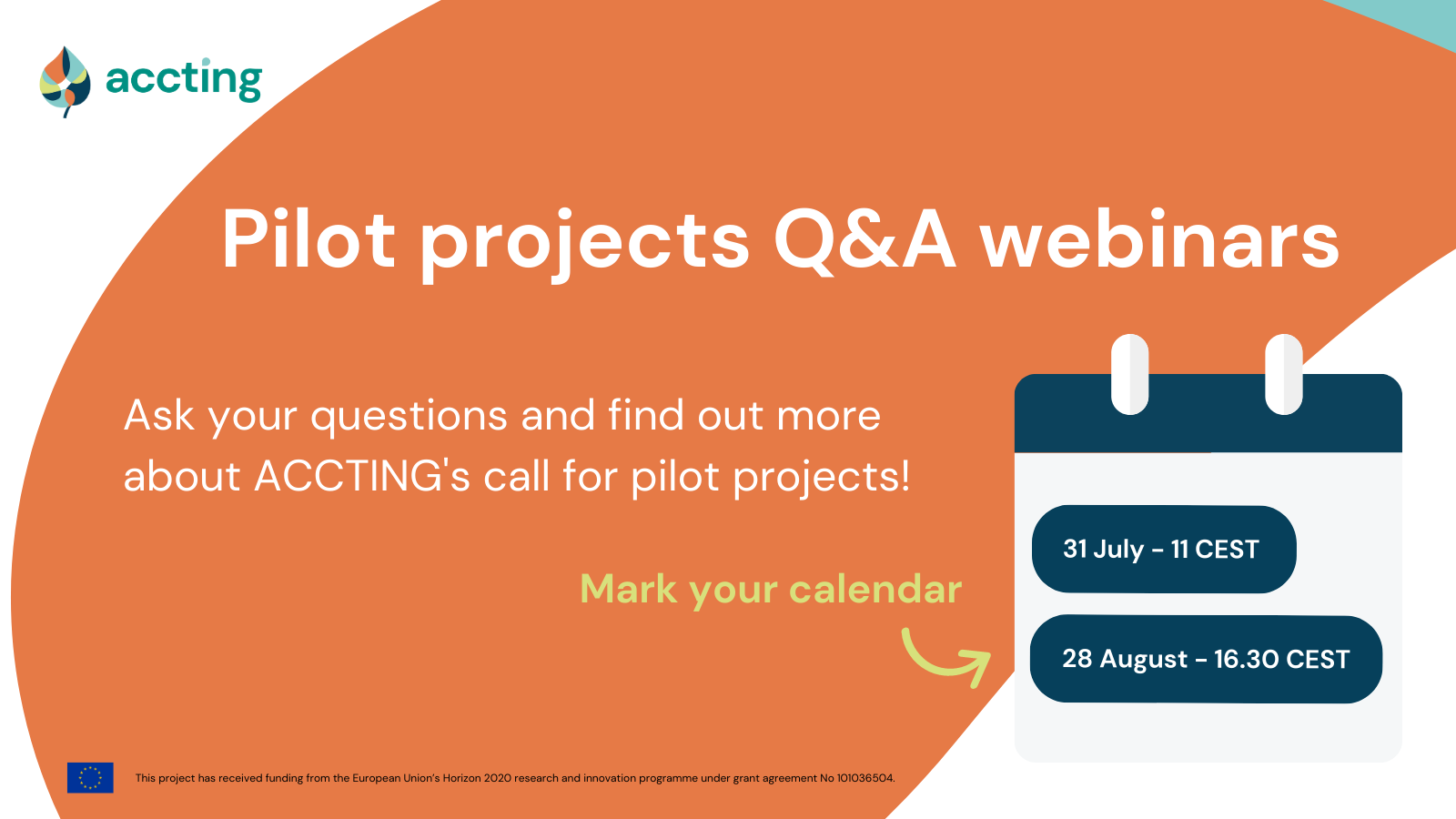 The ACCTING project team has identified 10 ideas for pilot actions that have high potential to address vulnerabilities in the areas of the European Green Deal.
Are you considering applying for one of the 10 pilots to be funded in Energy, Mobility, Food, Disaster Management, and Biodiversity?
We have compiled an FAQ you can view here. To further support organisations in their application process, ACCTING is organising two webinars to allow potential applicants to ask their questions and find out more about the call for pilot actions.
31 July, 11am – 12pm CEST

28 August, 16:30 – 17:30 CEST
We will cover frequently asked questions and participants will have the opportunity to ask their questions directly during the webinar. All answers will also be published on the call FAQ page. Secure your spot now!